...The perfect place to relax and unwind by the sea...
OUR OFFER

Welcome to Villa Sosnowa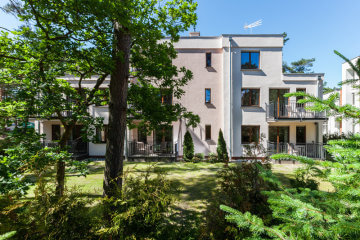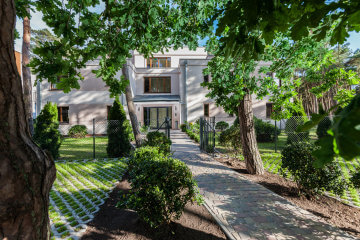 Comfortable apartments near the beach in Pobierowo on the Polish seasid of the Baltic sea.
Villa Sosnowa –  situated 300 m from sandy beach, providing well thought out spacious family holiday accommodation. 11 comfortably furnished apartments that are located next to a huge forest, in the coastal city of Pobierowo, which is on the gorgeous coast of the Polish seaside of the Baltic Sea. Created with consideration for those who don't only value comfort, cosy and charming interiors, but also those who look for a friendly place to enjoy their holiday as well as people who are just looking for a weekend break by the Polish seaside.
The large pine forest is located near the sea and beach but is also away from the seasoning commotion, so the place provides peace, quietness and a relaxing environment. For our guests we offer commplimentary wireless internet access. On our ground there are also parking spaces. All of our apartments are fully equiped, so you will have everything you need during your stay. All of our apartments have a kitchenette that have the necessary equipments.
For those of you who would rather take a rest from the "kitchen" and who value good cooking, we offer a 10% discount card for all dishes (including breakfast) in our Wy&Spa restaurant located 250 m away. We are specialized in European and Thai cuisines.
In Wy&Spa you can also benefit from a rich variety of Spa treatments as well as a sauna. Guests of Villa Sosnowa are given a 10% discount.
The neighbourhood has a wide, sandy beach (about 300 m) and the city centre (800 m) away.
We warmly welcome you in our VILLA SOSNOWA in the Polish seaside.
Comfortable holiday apartments in Pobierowo by the Polish seaside of Baltic Sea
Villa Sosnowa – 11 modern, fully furnished, self-catered holiday apartments. Perfect for those who love cosy, tasteful interiors. Surrounded by woodland and away from noise. It's a resort that offers peace, quietness with a relaxing environment. Perfectly located for all sights and attractions, few walking minutes from  the beach and  the village centre. Villa Sosnowa is a perfect place when you want to spend your holiday next to the sea and shore! Enjoy the calm seaside and the beautiful beaches.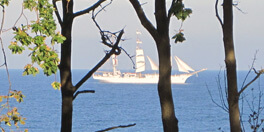 Location
Surrounded by a pine forest, near to sandy beach, being a 10 minute walk away from the village centre.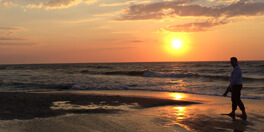 Exceptional atmosphere
The weather always allows for perfect long, seaside strolls, unforgettable, beautiful sunsets.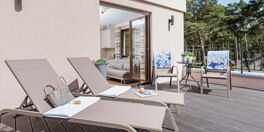 Comfortable apartments
Leisure as never before. Peace, quietness and relaxing in our luxurious, cozy apartments.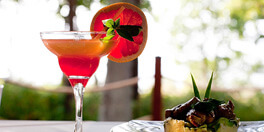 Unique kitchen
For all our guests, we offer a 10% discount on all delicious dishes from our Wy&Spa Resort Restaurant.
Luxurious apartments at the polish seaside of the Baltic Sea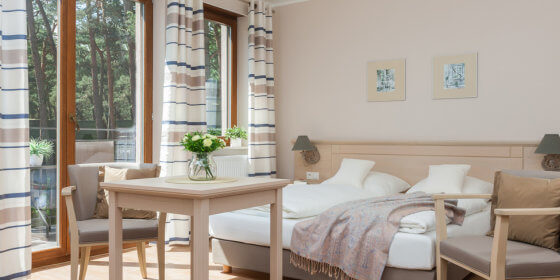 An ideal 28 m² apartment for active vacationers who value themselves with comfort. Sunny with a kitchenette and a spacious balcony.
Perfect for up to 2 people with 1 child under the age of 2.
Rate for 2 people starts from 55 Euro per night

More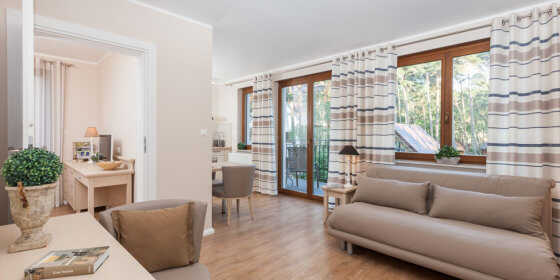 37 m2 big apartment with one bedroom with a double bed, living room with a sofa and a kitchenette with dinning area and balcony.
Perfect for up to 3 adults or family with children.
Rate for 2 people starts from 73 Euro per night

More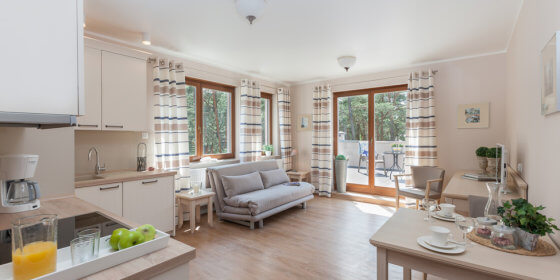 50 m2 big apartment with two bedrooms, living room with kitchenette, dining and relaxation area and terrace of  25 m2.
Perfect for up to 4 adults or family with children.
Rate for 2 people starts from 95 Euro per night

More
Proszę obrócić telefon